Villiers Engineering Key Staff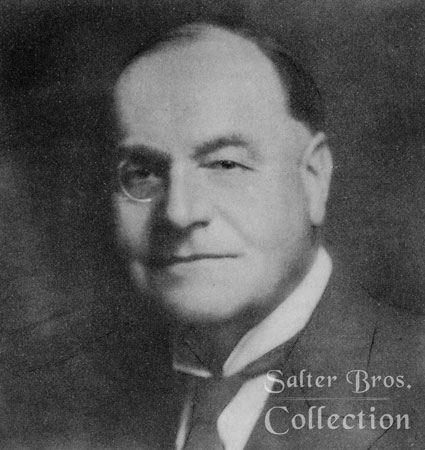 Sir Charles Marston
K.St.J., J.P., F.S.A.

Born on 6th April 1864.
Charles's life achieves are quite extensive and he achieved many things in his life within Villiers as well as in archaeological research and religious research. He is also a published author which his books on religious topics can be viewed and purchased.
1898 Charles was asked by his father John Marston to head to America to research Bicycle pedal making equipment to supply his range of Sunbeam bicycles with as he was not satisfied with what was being produced. Charles returned from America with the appropriate equipment to setup his own shop for making bicycle pedals. John Marston financed the business venture on the provision of a loan of £6,000 against future company earnings.
Sir Charles was Managing Director & Chairman from 1898 until 1919 where he passed the role of Managing Director to Frank H. Farrer. Sir Charles remained in the position of Chairman until his death on 21th May 1946.
In 1926 Charles Marston was knighted by His Majesty, King George V. for political services and his work in archaeology.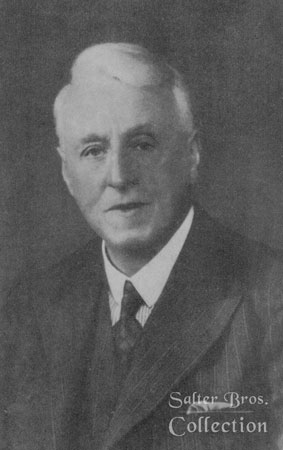 Mr Frank H. Farrer
Chairman & Managing Director

Frank was born 29th January 1878 in West Bromwich, Staffordshire and was the middle son of William and Mary Farrer.
Frank joined Villiers full time in 1902 where he left a job at Palmer Tyres where he was the manager.
In 1912 Charles Marston persuaded Frank to take a financial interest in the business which was made into a private limited liability company and naturally Frank stepped onto the Board of Directors with Charles Marston and they formed The Villiers Engineering Company Limited.
1913 Frank was the driving force behind the company moving from making bicycle pedals into two-stroke engines.
In November 1919 Charles Marston appointed Frank the managing director of the company. A role which Frank stayed in and excelled at until he retired in 1957.
1937 saw Frank purchase a beautiful 1937 Rolls Royce 25/30 Limousine – More Info Here
On 24th May 1946, Sir Charles Marston died and Frank H. Farrer took on the role of Chairman as well as Managing Director.
Over Frank's career he took out many patents for improvements on engines, magnetos, oil supplies etc.
In 1956 Frank Retired as Managing Director, but remained as Chairman.
in 1957 Frank retired as Chairman and passed on the running of the company to his nephew Leslie W. Farrer.
Frank had an impressive career where he worked at Villiers Engineering Ltd. for 55 years (1902 – 1957), was a company director for 45 years (1912 – 1957), managing director for 38 years (1919 – 1956), company Chairman for 11 years (1946 – 1957).
1957 saw Frank H. Farrer vacated the chair of chairman of the company and become the first president in the company's history, although an honorary position, this allowed for the board of directors to look to Frank for advice.
Patents
Frank Howard Farrer took out many patents during his career at Villiers.
View all of the patents that Frank took out in his career – Click Here
Personal Life
Frank married Rose Atkinson in 1902.
On the 12th of November 1904 Frank and Rose's daughter, Rose Marjorie Farrer was born.
Rose Farrer passed away on the 1st of March 1963 at 82 years old.
Frank H. Farrer died in 1976 at age 98.
Mr Frank C. Pountney
M.I.Mech.E., Works Director and Chief Engineer

Frank was born on 26th of June 1879 in Willenhall, Staffordshire, England and began his apprenticeship in 1897 at Rudge-Witworth Ltd. in Coventry.
He rose through the ranks to be promoted to chief draughsman at Rudge-Witworth and was responsible for the design of the Rudge 8 H.P., twin air-cooled motor cycle engine.
Frank joined the Villiers team in January 1919 as a young engineer. His first and chief duty was to develop a new type of magneto as during the first world war period and coming out of the first world war, the company could not get magnetos from Germany.
Frank Poutney and Frank H. Farrer are credited to inventing the "Frying-Pan" or flywheel magneto which proved its efficiency in use at low speeds compared to a horseshoe magneto of that same period.
In 1920 Frank bought into the company and was made a company director and Chief Engineer.
Frank took out many patents for his work at Villiers, incuding for the Villiers Free-wheel hub which initially was running two rows of ball bearings. This was reduced to one single row of larger ball bearings which enabled for a more accurate and true running hub.
Frank had a 28 year career with Villiers.
Patents
Frank Pountney took out many patents over his 50 year career between Rudge-Witworth Ltd. and Villiers Engineering Ltd.
You can search his patents and research them here – Click Here
Personal Life
Frank Married Olive Elizabeth Wilson in January 1902.
Frank and Olive had three children, Vernon, Gwyneth and Philip Pountney
Frank passed away suddenly on the 30th August 1948 at age 69, after a short illness.
Frank's wife Olive passed away in September 1948.
Below is a letter released by Villiers after Frank's death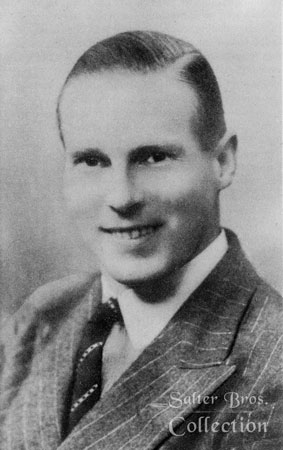 Mr H. Geoffrey Jones
Sales Director

Geoffrey obviously didn't like his given name of Harold and went under the name of Geoffrey.
Geoffrey married Rose Marjory Farrer, Frank Farrer's Daughter in 1930.

In 1923 Geoffrey joined the company, primarily to take over the advertisement department, and prepare spare parts books and other publications. The scope of his work widened, and a year later he made an extended visit to the Continent with a view to increasing still further the sale of Villiers products, for which there was a growing demand in Belgium, Holland, Germany, Austria, and Czechoslovakia.
May 1937 Geoffrey was made a director of the company and appointed Sales Director.
1957 saw H. Geoffrey Jones and Leslie W. Farrer take on joint directorship of Villiers Engineering Ltd.
Private Life
Geoffrey married Rose Marjory Farrer, Frank Farrer's Daughter in 1930.
Geoffrey passed away on the 8th of October 1994 at 92.
Rose Marjory passed away on 25th of August 1995 at 90.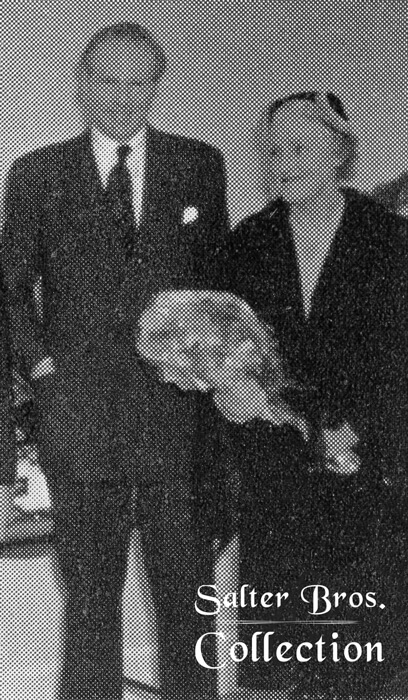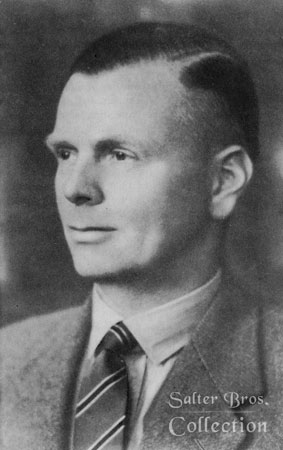 Mr Leslie W. Farrer
A.M.I.Mech.E., M.I.C.E., Works Director

Leslie is the nephew of Frank H. Farrer, Managing Director and Chairman of Villiers.
Leslie joined the company in 1926. He came across from Austin Motor Company where he completed his apprenticeship. He acquired wide knowledge of machine shop methods and he enlarged his experience by visits to the U.S.A., where he studied first-hand American production techniques.
Leslie was invited by his Uncle to come across to Villiers as the company had intentions of building their own car and wanted the expertise and guidance of Leslie to oversee this process.
May 1937 Leslie was made a director of the company and appointed works Director.
1957 Frank H. Farrer retired and was succeeded by his nephew,  Leslie W. Farrer as joint director of the company with H. Geoffrey Jones.
1957 Leslie purchased J. A. Prestwich and merged the two iconic companies together.
Private Life
Leslie was married to Margory Vera Farrer
Mr Frank Spencer
Commercial Director of Villiers Australia
More Information to come about Frank.
December 1959 Frank Spencer left Villiers Australia
Mr W. B. Steen
Works Director of Villiers Australia
More Information to come about W. B. Steen.
December 1959 W. B. Steen left Villiers Australia
Mr Douglas W. Ramsden
Villiers Australia Managing Director
Douglas joined Villiers Australia Pty. Ltd. in 1954 as the company financial director and secretary.
Douglas was company secretary of Villiers Engineering Ltd where he was also a board member.
Personal Life
Married to Enid Ramsden.
Douglas and Enid Had a daughter, Dorothy Ramsden.
Douglas was a private pilot and used to fly from the Ballarat Airport on his weekends.
Known at the Ballarat Factory for driving his white Jaguar.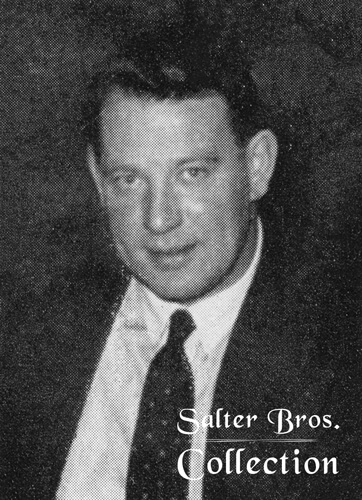 Mr Jack C. Anderson
Technical Director of Villiers Australia.
Born on the 22nd January 1911 in Walsall, England.
Jack joined Villiers from Baldoyle Engineering Co. of Coventry in February 1941 as a tool setter in the machine shop engaged on the production of shell fuses and at the end of the war was transferred to the jig and tool department.
Later Jack became concerned with factory planning and when Villiers Australia Pty. Ltd. was founded at Ballaarat, in 1953, he was largely responsible for the layout and installation of the machinery shipped out from England.
He paid two visits to Ballaarat, in 1956, and 1958, to advise on the installation of new machinery, and in December of 1958 he left England to take up his appointment on January 1st 1959 as technical director.
Jack was sadly only in this role for 10 months before his tragic accident.
Jack was attending the car hill climb at Hepburn Springs, Victoria (Near Daylesford) on 18th October 1959 where he was critically injured by a competing car. Sadly, Jack passed away in the Ballarat Base Hospital 10 days later without regaining consciousness on 28th October 1959.
Jack left behind a widow, one son and three daughters.